What Our Former Participants Say
Graduates of the TCTrain Professional Course
"TCTrain Professional course has provided me with a very good training in order to become a technical communicator. Throughout this course I discovered the big world hidden in the technical documents and all the work it represents. I was always interested to learn about the complete organizational structure that concerns how to create a user or installation manual from zero. With TCTrain Professional course I could learn the whole process. This course gives a lot of information and it is easy to understand. [...] After completing the training I have a better appreciation of the process of technical manual generation in our company. Now we save time and gain quality!"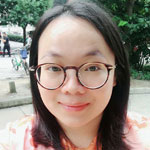 "I had the chance to take TCTrainNet training, given by my company. [...] I had to find the standards for technical authoring on the Internet or in the company's style guide. It was a jumbled state of affairs. In this training program, I received systematic teaching in the history, theoretical knowledge, tools, global standards, and practical experience of technical writing, among others. In addition, I learned the process of creating a document, including planning, authoring, reviewing, translation and desktop publishing, etc. and how to manage a project. This is a great help in my work. Now I can control authoring and project management when there are several projects at the same time. In conclusion, I LOVE WHAT I DO. I'd like to thank you for this training program. I hope TCTrainNet has more excellent training!"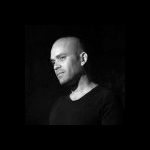 "Today I received my results for the Professional Level exam, and I passed it! I received an 89% score. I wish I would have been a little less stressed, but I'm thrilled with this result. I enjoyed working and practicing with TCTrainNet program. Moreover, the exam preparation meeting was helpful. Thanks a lot for your support. This is a big step for me, after these last months, and my decision to evolve in the field of technical communication. I'm still convinced about the relevance of this choice."
"With a background in the not-for-profit sector and social sciences, you could say that my profile isn't typical for TCTrainNet's professional technical communication course. But I have learned so much! The course has opened my eyes to how, for example, appreciating your target audience, standardizing and simplifying language, and writing with reusing content and translation in mind, all bring efficiency, consistency and quality. If you want a holistic understanding of technical communication, its value, and best practices, this course is for you!"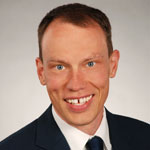 "What really struck me about TCTrainNet was the well thought-out and concise curriculum. It really stood out from the plethora of different ways to become a technical communicator, which ranged from a few weeks' training to a full-blown Master's degree. Of course, my studies are not yet complete, but for me, participating in TCTrainNet built a solid groundwork for my start in technical communication."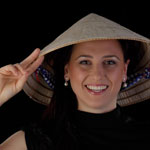 "I would definitely recommend the training program to other candidates. It broadened my professional horizons. Besides, the organizators are launching a revamped version of the training materials – I'm quite thrilled and curious myself. And remember, form follows function!"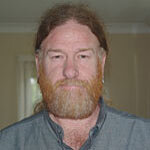 "At the beginning of the course, I wondered why I was learning theories about reading and comprehensibility. But you need to stick with the learning because you come across some really interesting modules with XML, translation, terminology management, information development and online help. I am no longer just a book editor with a little technical writing experience − I can call myself a technical communicator and can apply for jobs with confidence now that I have better knowledge of the profession. tekom certification is not as hard as you might think."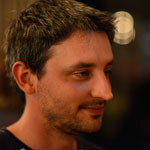 "I think I first heard about TCTrainNet a couple of years ago at a technical writing conference. It piqued my interest, so afterwards, I looked up the site. Although I had been working as a technical writer for several years, I had not yet had any formal training in the field. I liked the idea of expanding my knowledge and getting an official certificate. Now that I have almost completed the course, I can say that I have really enjoyed learning about aspects of technical communication that I hadn't given much thought before. Even if you have technical writing experience, this course will be beneficial for you and your career."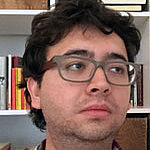 "I am sure TCTrainNet was fundamental not only for my tekom Certification, but to complete me as a technical communicator. The subject of the classes was not only related to tekom Exam but with the reality of many different fields of TC. Also, after each class, there was always documents, texts, and academic productions to deepen your knowledge. And, the TCTrainNet team was always very understanding, helping me with many of my needs, doubts, and problems."
Graduates of the TCTrain Expert Course
"[...] After all, would I recommend the Expert Course? – YES! You will benefit even though it might not be obvious right from the start. Over time though you will get to know the other participants and the teacher, and you will learn to understand how all the different aspects of the "Integrated Learning Units" are intertwined with each other to form a comprehensive concept for crafting technical documentation [...]."
Learn more about Christan's experience in this article.